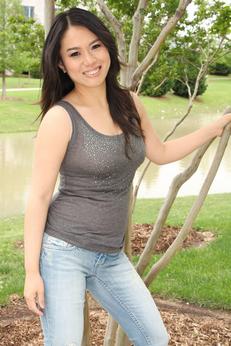 Born in 1984 in Harbin, China, P.R.C., Nan started studying cello from when she was 5 years old. She attended the Primary School of Shanghai Conservatory, Middle School of Central Conservatory in Beijing, and Crossroads School for Arts and Sciences in Santa Monica, California. She holds an Artist Certificate Diploma from Southern Methodist University in Dallas, Texas. Nan has also participated in a number of festivals in China, P.R.C., Canada, and the U.S. where she has studied with many famous cellists, including Janos Starker and Natalia Gutman. She has also studied cello privately with Ms. Eleonore Schoenfeld.
Nan has also soloed with orchestras while receiving awards and prizes from many different competitions, including 2nd prize at the All-China Youth Cello Competition at the age of 10 and 1st prize in the 1st Annual Chamber Music International Competition (CMIC) in Dallas, Texas. She has also played chamber music with Mr. Emanuel Borok at the 2004 Academy of Music Festival in New Jersey.
Nan is the Assistant Principal Cellist at The Dallas Opera.