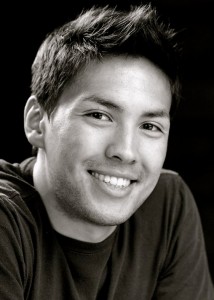 Violinist Glen McDaniel has been presented as a recitalist and chamber musician across the United States and Europe. He has been able to work with such renowned artists as Vadim Gluzman, John Kimura Parker, William Preucil, Philippe Quint, Kenneth Slowik, and Arnold Steinhardt, as well as the Ying and ENSO Quartets. Most notably, Glen was privileged to perform under the baton of the illustrious violinist, Itzhak Perlman, in a gala concert presented to benefit students of music in the city of Houston, Texas.
Recently, Glen has enjoyed an eclectic performance schedule as an orchestral musician as well as a touring musician with the Grammy-nominated artist Janelle Monáe. As a member of Ms. Monáe's ArchOrchestra, Glen has performed at some of the world's most prestigious venues, including Miles Davis Hall at the Montreux Jazz Festival and the Sydney Opera House. In December of 2011, he was privileged with the opportunity to join Ms. Monáe in Oslo, Norway for the annual Nobel Peace Prize Concert, a performance honoring the year's recipients of the award.
Glen began his violin studies in Dallas, Texas under the tutelage of Arkady Fomin. He went on to continue his education at Rice University's acclaimed Shepherd School of Music in Houston, Texas as a student of Kenneth Goldsmith. Further studies continued at the University of Maryland under the guidance of David Salness, where he also studied chamber music with the Guarneri String Quartet.