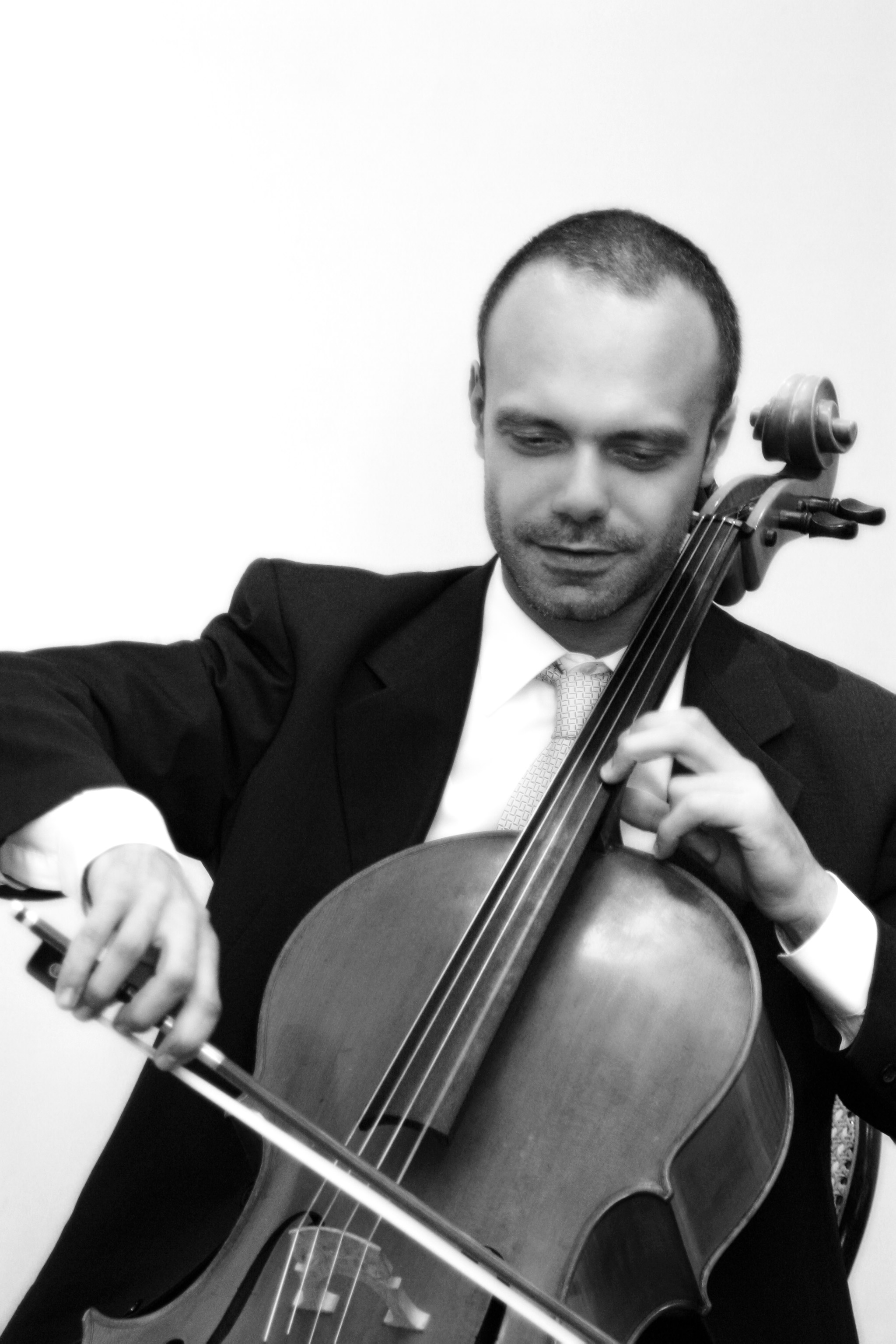 Described as a "virtuosic and passionate musician" by the Dallas Morning News, the Italian-born cellist Francesco Mastromatteo started to pursue a Doctoral Degree in Cello Performance at the Butler School of Music in the fall 2009 working with Prof. Bion Tsang.
Artistic Director of the "Giovanni Paisiello" Concert Society in Lucera, Italy since 2002, Francesco won in his native country the First Prizes of the International Rotary Competition in Teramo, of the "G. Turci" National Cello Competition in Ravenna, and of the "A.CA.DA.-E.N.DAS" Music Contest in Genova. In Italy he served as principal cellist of the "U. Giordano" Symphony Orchestra in Foggia from 2002 to 2004 and kept performing in this capacity with the Meadows Symphony Orchestra in Dallas, following his move to the United States in 2004. In addition to leading the cello section, Francesco performed often as soloist with both symphonies, as well with the Meadows Wind Ensemble, with the chamber orchestra "Suoni del Sud", and with the "Orchestra Cittá di Pescara".
Mastromatteo's deep interest in chamber music is proven by numerous performances with such artists as Laura de Fusco, Benedetto Lupo, Andres Diaz, and in a trio setting with the concertmaster of the La Scala Philharmonic Francesco Manara. His lasting collaboration with Italian pianist Tommaso Cogato has won him a First Prize at the Padova International Chamber Music Competition in 2003. He has also worked closely with Antonio Pompa-Baldi, recording the Grieg's Cello Sonata op.36 for Centaur Records.
Francesco wide musical interests cover also baroque performance practice as well the contemporary music scene. He in fact played on period instruments with the ensembles Concerto Italiano lead by the world renowned harpsichordist and conductor Rinaldo Alessandrini, as well with "Camerata Anxanum". On the opposite side of the classical music arena he performed the world premieres of the cello sonatas by Thomas Schwan (2008) and Thomas Sleeper (2009), as well Taberah for cello solo by Robert Franck. The Schwan's cello sonata and Taberah, have been written and dedicated to him.
Francesco Mastromatteo holds an Artist Diploma and a Master in Performance from Southern Methodist University in Dallas where he studied under the inspiring tutelage of Andres Diaz, and has also been coached on many occasions by Nathaniel Rosen and Timothy Eddy.